What is your corporate destiny? Usually the sum of all elements determines the corporate valuation. But, taking a strategic look, it is often clear that a single element dominates your valuation. What is your focus? Explore and evaluate your opportunities. Let us help you set your destiny and drive it together.
Explore new opportunities
You see promising opportunities for growth and increased value such as product and/or market development, mergers and acquisitions or entering new markets. Or are you facing a need for change and seeking help to navigate your options? Do you comprehend the consequences of your options, its potential and the required resources? Do you have the vision, knowledge and experience in your organization to make such a move?
Optis can provide you a map of your potential scenarios in detail. We work out all aspects, including budget needs and organizational requirements (resources). You will appreciate all options and execute your plans with conviction. Optis will assist you in word and deed.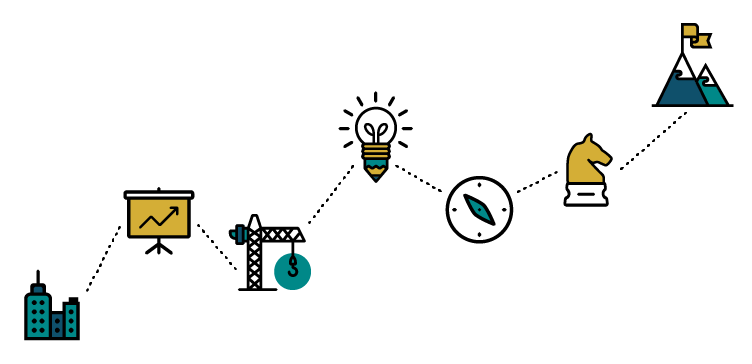 Choose the dynamic path
Trends, innovation and business cycles: the market moves constantly. Can you adapt to these dynamics? Almost every growing enterprise will feel awkward at certain moments, because it outgrows its organizational structure. Change is often perceived as threatening. We build your company for the future, allowing you to get the best out of your opportunities.
Company and Future
Is your company your personal pension fund and do you have difficulty finding a successor or acquirer for your business? Are you, for different reasons, considering merger and acquisition activities (M&A)? Our M&A services include exploring and mapping your options, preparing propositions and identifying suitable candidates and execution of selected strategy. Our Financial Consultants assess the value of your company, prepare financial reporting and documentation and assist throughout the process till closure.