It all starts with your innovation. And then: the pathway to corporate value. Optis leads you to the ideal destination. For decades Optis advanced numerous medical devices and pharmaceutical products in the global market. We offer you the support you need: medical- and industrial knowledge and experience plus a comprehensive network.
Product launch and Market penetration
We master every step of the track and fathom all aspects through in-depth knowledge and experience. Our added value comes with a focused tuning of the internal organization, cross functional leadership for optimal cooperation between staff and their respective departments and preservation of focus and efficiency, while rolling up our sleeves and executing the plan.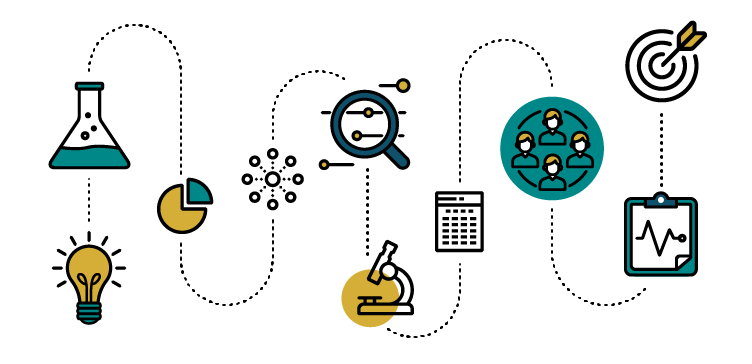 Your Road-map
How to build success in a market of "evidence based medical care"? What is the real potential of your new product and/or intellectual property? How to gain convincing evidence of your company's value, that one device or project? Every corporation has its goals and objectives, each track departing from a different point. The Road-map we build for you is custom made to your circumstances, ambitions and requirements and include budgets, milestones and deliverables. We will, if you wish, also execute that Road-map for you with focus, dedication and creativity.
Highlights of some aspects of a business development Road-map:
Invest consciously, in the interest of set goals and objectives and according to a dedicated budget. We can help you find or deliver the required resources. We provide training and coaching for your team. Securing efficacy so every single effort will enhance the targeted increase or value.

Go for the product-market combination with the strongest outcomes. With market research, we build the foundation for your business development, your executive decisions.

Optis will help you to rapidly, creatively and resourcefully convert your concepts into innovative Medical Devices meeting/addressing the clinical needs. 

We offer you a fast experience in all medical Device development phases, plus fully equipped R&D facilities to generate prototypes to clinical units quickly.

We build a product identity that appeals to markets selected and gain recognition and support from Opinion Leaders, creating demand from scratch.

We plan and manage regulatory projects (s.a. CE-mark, FDA 510K) and support your organization both internal and external, to gain compliance to access requirements.

We help you to make an informed and motivated selection between cooperation with distributors and/or set up of a direct sales organization. We execute channel development and gladly introduce you to our global network.

Establish your brand name and build demand with push and pull strategies. We assist you with development and execution of marketing strategies that move your target markets to desire and action within the frame work of local regulations. Meet and exceed your goals and objectives.

Optis will help you in meeting the reimbursement requirements covering patients and providers interests, utilizing Evidence Based Medicine, such as clinical evidence (safety, efficacy, quality of live aspects) and economic motivation. A well-designed strategy and carefully selected opinion leaders are key to gain success; we are here to get it done correctly.
Global Network
Optis is offering you its worldwide network of medical specialists, opinion leaders in their respective field of expertise, medical device distributors, specialists in clinical research, regulatory consultants, product development specialists (R&D) etc., to speed up your Business Development projects.